Steven Grundman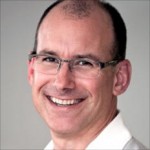 Steven Grundman is a business strategist and public policy analyst to the aerospace and defense sector, work that he performs across four platforms—Grundman Advisory, a business-strategy consultancy of which he is the founder; the Atlantic Council, where he is a senior fellow; Syracuse University, where he leads the National Security Studies program; and the consultancy Renaissance Strategic Advisors, where he is an Executive in Residence. For a decade before founding Grundman Advisory, Steve was a Vice President and Director of Aerospace & Defense Consulting at Charles River Associates, a Boston-based consultancy, where he had profit-and-loss responsibility for the company's multi-million dollar line of business with global aerospace and defense companies. During this time, he also was elected to the School Committee that oversees public education in Sandwich, Massachusetts, and served on subcommittees addressing budgeting and finance, labor relations, and communications.
From 1994 to 2000, Steve served in a succession of appointments at the U.S. Department of Defense that culminated in his assignment as Deputy Under Secretary for Industrial Affairs and Installations. In that capacity he oversaw corporate mergers and acquisitions for the Office of the Secretary of Defense and spearheaded Department-wide infrastructure reform initiatives. As a Special Assistant in the Office of the DoD Comptroller earlier in his tenure at the DoD, Steve orchestrated the Department's financial planning and program review processes and was a principal author of the 1997 Quadrennial Defense Review. During this time, Steve also co-founded and served as Managing Director of Theatre on a Hill, a professional drama company based in Washington, DC.
Prior to his government service, Steve worked as a corporate planner at the CNA Corporation, a Washington think tank, and on the research staff of its Center for Naval Analyses division, where he published the monograph "Navy Resource Allocation Planning: Design and Management". Steve started his professional career as an officer in the U.S. Army's 1st Armored Division at Ansbach, West Germany, and also served in the U.S. Foreign Service at Embassy Ottawa.
He is a Phi Beta Kappa graduate of the Walsh School of Foreign Service at Georgetown University and holds a Masters in Public Policy from the Kennedy School of Government at Harvard University.
Partners
To amplify its scope and capabilities, Grundman Advisory cultivates a network of experts and organizations it can match to clients' needs as they may arise in the course of an engagement. Several of these partners in the Grundman Advisory network are indicated below:
Avascent
Strategy and management consulting for financial and corporate clients operating in government-driven markets.
www.avascent.com
+1 (202) 452-6990
Brian Foley Associates
General Aviation research and management advisory services.
www.BRiFO.com
+1 (973) 729-6914
Hasik Analytic
Industrial analysis for global security.
www.hasikanalytic.com
+1 (512) 299-1269
Mark Kiefer Consulting
Transportation economics; design and administration of focus groups and survey research; litigation and regulatory support.
www.markkiefer.com
+1 (617) 515-2014
Renaissance Strategic Advisors
Strategy, planning and M&A support in global defense, aerospace, government services, and technology markets.
www.rsadvisors.net
+1 (703) 504-9300